Henry R. Seawell, IV
Attorney at Law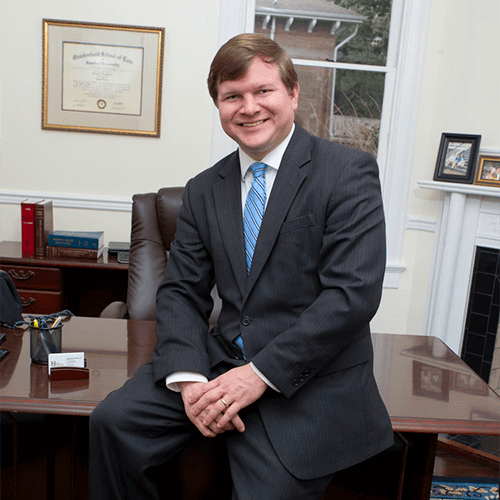 Henry R. Seawell, IV, is a Mobile, Alabama attorney and the principal member of The Seawell Firm, LLC. Seawell is a Mobile native, having graduated from Murphy High School. He attended Louisiana State University, where he studied business and psychology and furthered his business studies post-baccalaureate at the University of South Alabama. In 2006, Seawell graduated from the Cumberland School of Law of Samford University in Birmingham, Alabama.
Seawell is licensed in all state and federal courts in Alabama, as well as the Eleventh Circuit Court of Appeals. He has litigated all manner of cases in state district and circuit courts, federal district court, and federal appeals court. Seawell has tried a number of cases in different courts, advocating on behalf of both plaintiffs and defendants.
Seawell began his legal career with a local litigation firm, focusing on the defense of individuals and businesses in personal injury, worker's compensation, premises liability, and construct defect litigation matters. After four years with that firm, Seawell decided to broaden the scope of his services and opened The Seawell Firm, LLC. The firm is a general practice and has, historically, represented all the various needs of small businesses including business formation, contract negotiation, litigation, and collection, as well as focusing on civil litigation, probate administration, and estate planning, including the drafting of wills, powers of attorney, and advanced medical directives.
In recent years, Seawell has noticed an alarming trend of homeowners suffering tremendous losses to their homes and businesses as a result of termite infestation and being unable to be made whole as a result of conflict with their insurance carrier or negligent work performed by their pest control service provider. In order to fill that important need, the firm is presently focusing on termite insurance claims and litigation.
Seawell is an active member of various civic, charitable, and religious organizations in and around the Mobile area. He resides in Mobile with his wife, Kristyn, and their two children. Seawell enjoys playing golf, reading, boating, and spending time with his family. Seawell would welcome the opportunity to consult with you about your legal needs.
We are dedicated to your peace of mind and your legacy.
Education
Cumberland School of Law. 2006

The University of South Alabama, Business Studies Post-Baccalaureate

Louisiana State University, Business and Psychology
Bar Admissions